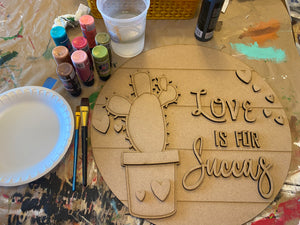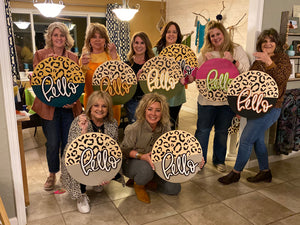 Booking NOW
Bring the party to you and schedule your next painting event!
-Choose the sign or project from current designs or customize for your event.
NEW location in Hobbs, NM coming soon.
Email wootleydesigns@gmail.com for details on booking and available dates.
Wootley Designs specializes in laser cut wood signs, earrings, custom merchandise, gifts, and more. Hand-painted, sublimation, and various other techniques are available. From design to creation, Wootley Designs can make you something special!
Handmade in the USA.
Logos
Wooden logos are a beautiful addition to any business or office.
Seasonal Gifts
Seasonal items and gifts can always be found at WD. Preorders and quick pick up items are available throughout various holidays and seasons. Be sure to follow Wootley Designs on Instagram and Facebook.
Merchandise & Marketing Materials Available
Limited Time Products
Wood or Canvas options
DIY Paint Kits